A (very small) selection of videos produced over the last 15 years or so.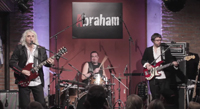 Abraham, Wonderful Tonight – 2015
Music video for the band "Abraham", shot at Vienna's Local Bar.
Camera: Canon 5D, Canon 60D, Sony Z1 Music: Abraham
Pixelcoma Fireshoot – 2014
The "making of" of a photoshoot with www.pixelcoma.com and the fire artist Mila Justalone.
Camera: Canon 60D Music: Dylan Whiting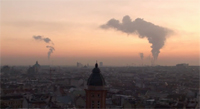 Eclipse – 2011
A short mood piece on the solar eclipse, shot from the top of an old bomb shelter in Vienna.
Camera: Sony Z1 Music: Jason.Shaw@audionautix.com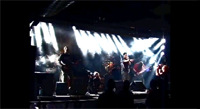 Four X, Johnny – 2005
Music video for the band Four X, shot live in a three camera set-up in the old Planet Music.
Cameras: 2 Sony PD170, 1 Sony VX-700 Edited on: Final Cut Pro Music: Four X
Graveyard – 2003
A short film shot in an old graveyard in Rome, a moment in life told through song lyrics.
Camera: Sony VX-700 Edited on: Adobe Premiere Music: BMG Production Music